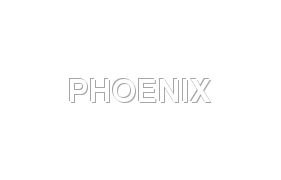 Respiratory Capsules
Product Description
Vast industrial expertise and immense medical knowledge enable us to manufacture and supply a vast assortment of Respiratory Capsules. Further, our capsules are most useful in providing the utmost support to healthy respiratory system. All these capsules are hygienically formulated under the guidance of our medical experts using best grade drug formulations. In addition, these Respiratory Capsules are delivered to the clients in fine blister packaging options.
Features:
Hygienically packed
Long shelf life
Precise composition
Acebrophylline Capsules 100 Mg
Acebrophylline 50mg + Guiaphenesin 50mg/5ml syrup
Acebrophylline 200mg SR + Montelukast 10mg bi-layered Tablets
Bromhexine + Guainphenesin + Terbutaline Sulphate Tablets
Betamethasone Sodium Phosphate Tablets 0.5 Mg
Deflazacort - 1Mg, 6 Mg, 24Mg, 30 Mg
Deflazacort Syrup 6Mg / 5Ml
Dexamethasone Tablets 0.5 Mg
Doxofylline - 400 Mg (Bronchobilator)
Doxofylline 400 Mg + Terbutaline 5 Mg Tablets
Doxofylline Sr 800 Mg Tablets
Montelukast 10mg Levocetirizine 5mg Tablets
Doxofylline Syrup 100Mg/5Ml (Bronchobilator)
Doxofylline Syrup 100 Mg / 5 Ml
Doxofylline Tablet 400 Mg
Doxophylline 800 Mg Sr With Montelukast Tablets
Erdosteine + Guiaphenesine + Terbutaline Syrup
Ethophyline & Theophylline Tablets 77 Mg + 23 Mg
Fluticasone Propionate 5Mg
Levodropropizine + Menthol Syrup
Montelukast 4Mg, 5Mg, 10Mg
Montelukast + Doxofylline Sr Tabs
Montelukast 10 Mg + Levocetrizine 5 Mg Tab
Montelukast 10 Mg With Levocitrazine 5 Mg Tablets
Montelukast 4 Mg With Levocitrazine 2.5 Mg Suspension

Roflumilast 5Mg
Salbutamol Sulfate Sr Capsules.
Contact Us
NO. 4/25-B, Valluvar Salai, Ramapuram, Chennai Tamil Nadu India 91-44-22494524
Phone :91-44-22494524